Product Description
Product Features of Dry Skin Vegan Bamboo Body Shower Brush:
Vegan Bamboo Wood Body Brush handle wrapped with anti-slip hemp rope for better experience and provides better grip.
The design of the Bamboo Body Shower Brush long handle allows you to better clean all parts of the body.
Natural bath brush bristles can effectively remove skin dirt and dead skin, with warm water for two minutes to soften the use of pig mane.
It works great as a bath brush, back scrubber and cellulite massager. Brushing over your full body of neck, shoulder and back.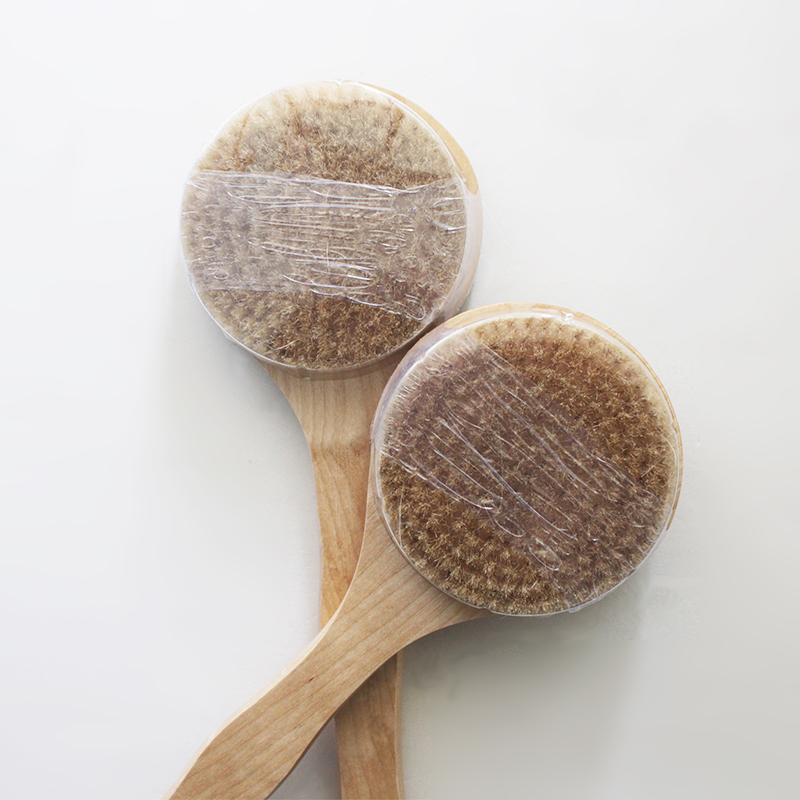 We have many years experience of Shower Massage Brush, bamboo toothbrush, Pig Bristle Shower Brush, Long Handle Shower Brush, pet shampoo, pet toothpaste, dog leash, pet grooming glove, Out door pet feeder, DOG brushing stick and Dog Chew Stick.