Product Description
Product features of Condo Catcus Climbing Scratching Cat House Tree Tower/ Multi-platform Cat Tree With Scratching Posts And Enclosure
Quality and Protective Materials: The multi level cat tree is composed of good quality 0.5 in particle board with 400g skin-friendly plush covering, reinforced posts are wrapped with natural sisal rope to scratch and sharpen cat claws without damaging your own furniture.
Lovely and Lively Design: 2 spacious hideaway houses offer super soft and warm lounging spots, sisal rope coiled posts help develop positive scratching habit, 3 top perches platform to enjoy the feeling of being at the top of the world and sit on to look out the window, multi-layer tower meets the climbing nature of kittens. With this cat condo, your kitty could enjoy all day on this tree.
Sturdy and Stable: Stability is always priority. The bottom base is reinforced that ensure its stability of the whole cat tree, anti-toppling fittings are included for double security.
Easy to Assemble and Nice Looking: Its attractive look will compliment any room in your house like a piece of nice pet furniture. All the hardware and tools are included. If you have any questions for our cat tower, please feel free to contact us!
Related products:
Pet Supplies, Pet Brush, Pet Toothpaste,Pet Toothbrush,Bamboo and Wood products, Bamboo Toothbrush, Straw Toothbrush, Shower Massage Brush, Out door pet feeder, Pig Bristle Shower Brush, Long Handle Shower Brush, pet shampoo, pet toothpaste, bamboo toothbrush, dog leash, pet grooming glove and Dog Chew Stick.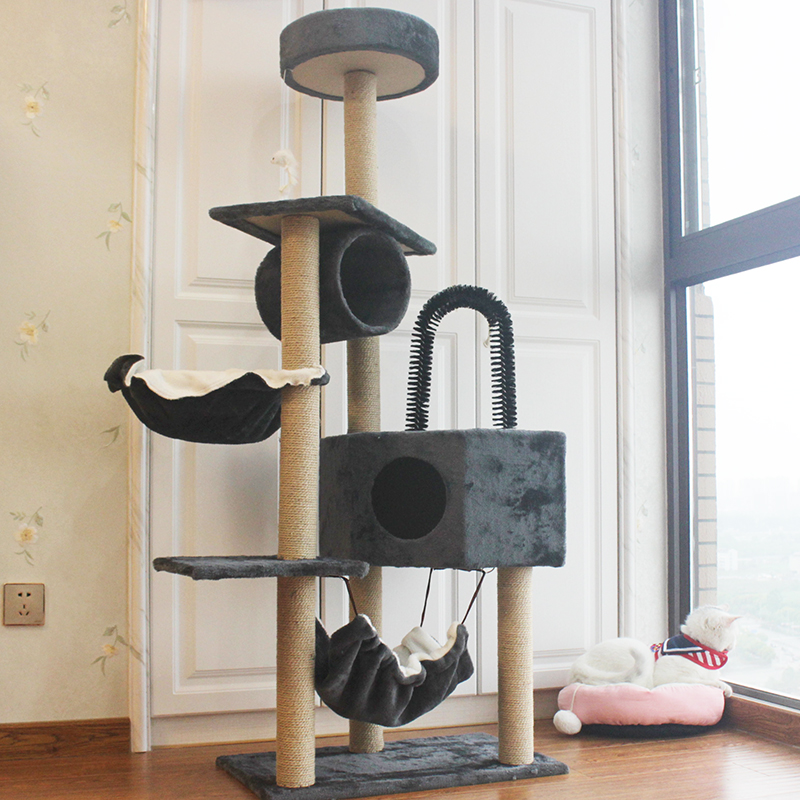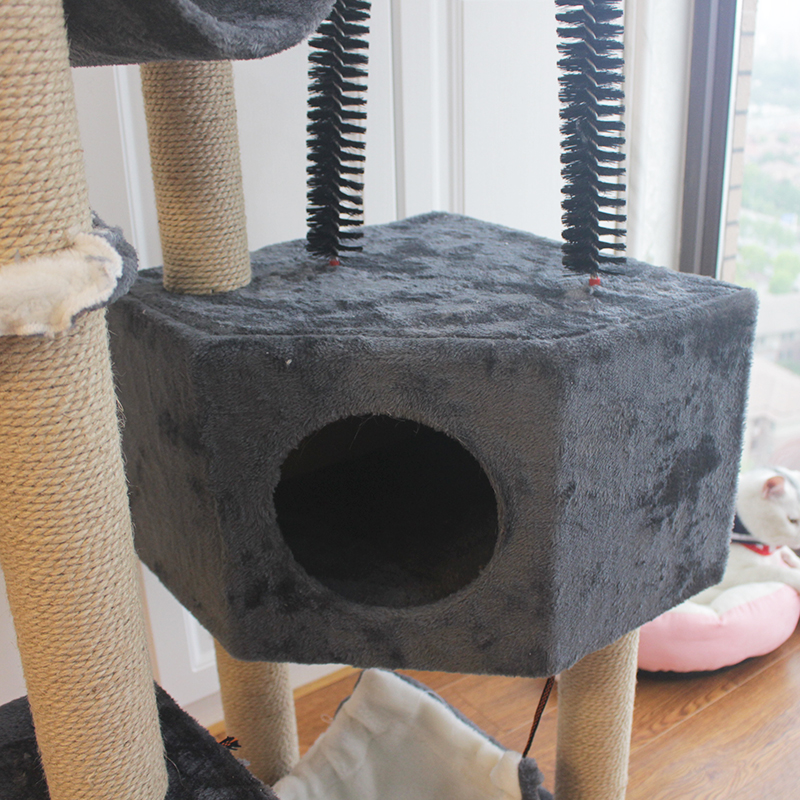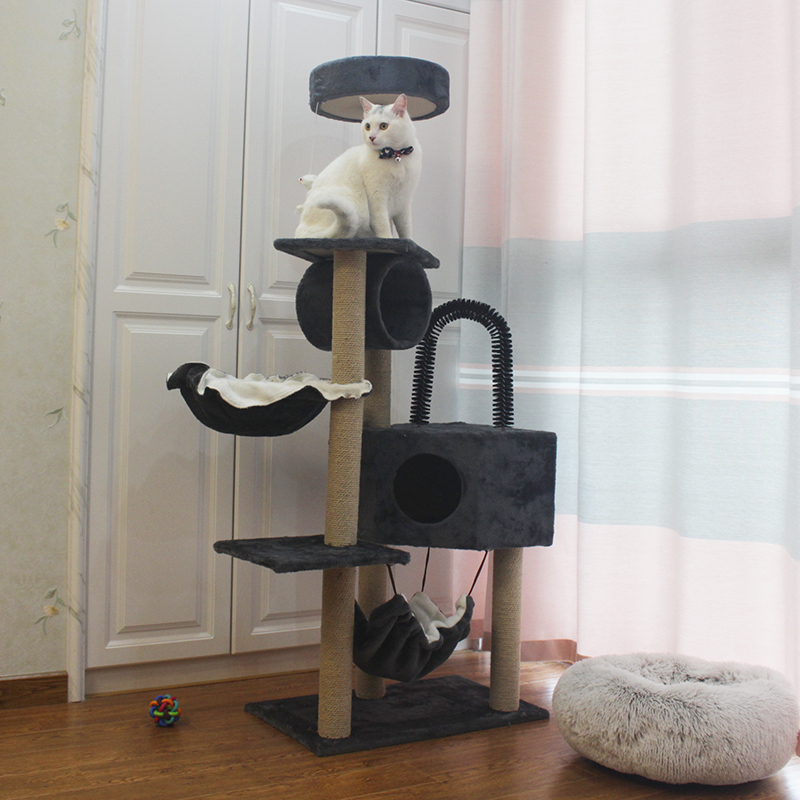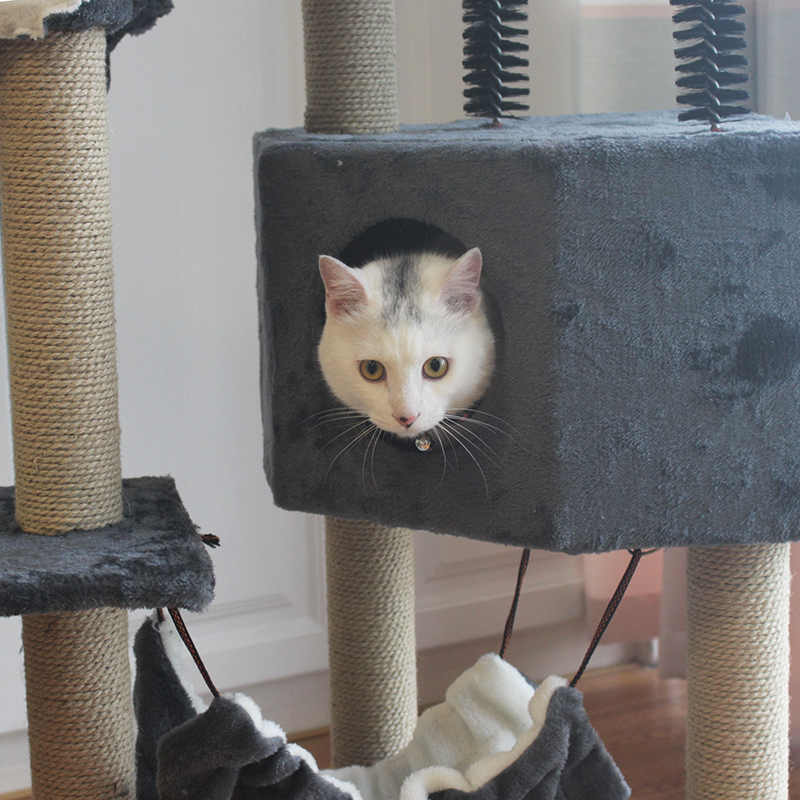 Cat Tree with Condo
Give your kitty the perfect playground with the Climbing Cat Furniture. This deluxe, scratch-friendly environment allows your pet to relax or entertain themselves for hours on end, keeping their claws busy and their mind content. Place near your cat's favorite window or anywhere he or she likes to spend time, and watch the fun begin. The cat tree is a great deterrent for cats with a proclivity for scratching things they shouldn`t, such as drapes, blinds, furniture, and more.
Atisfy Your Cat`s Urge to Scratch & Climb
A go-to spot for releasing energy, relaxing, or satisfying the urge to scratch and climb, your furry friend will truly appreciate the Catcus Climbing Cat Tree habitat. An endless source of fun, he or she will spend hours interacting with this product`s features. Cats have a natural impulse to sharpen and condition their nails through scratching and removing dead layers -- generally following their instincts. By providing an outlet for these compulsions, you`ll save yourself from potential property damage, and keep your kitty happy and healthy at the same time.
Interactive Play Design
Featuring a naturally fibrous construction, your cat will take great joy in clawing the rope pillars and relaxing with a bird`s eye view in their own personal spot. A sense of privacy coupled with satisfying scratch-ability make this design an instant favorite. Constructed with natural jute fiber, plush carpeting, and sturdy chipboard, this product offers long-lasting quality and durability.