Product Description
Boar Bristle Bath Brush Product Function:
1. Deep cleaning bath Body Back Brush
2. Make skin softer and smooth. It is comfortable to clean your arm,legs and body,also it is comfortable to massage
3. Remove dry skin/dead skin
Wooden Bath Body Brush Product Feature:
HIGHEST QUALITY
Our brush is made of the highest quality materials only. The handle is made of smooth polished wood and the 100% Natural Bristles are of the finest grade not easy to fall out and 100% wooden handle which is smoothly polished water proof and mildew resistance.
GREAT RESULTS
Our brush has shown great results for the skin's health and beauty when dry brushing. It also works great as a bath brush, back scrubber and cellulite massager.
PERFECT DESIGN
Brush is designed to be detachable, brush head for easy-to-reach area, brush with long handle for hard-to-reach area. Easy for travel and storage. Additional features including non-slip wave handle and cotton loop for easy hanging dry.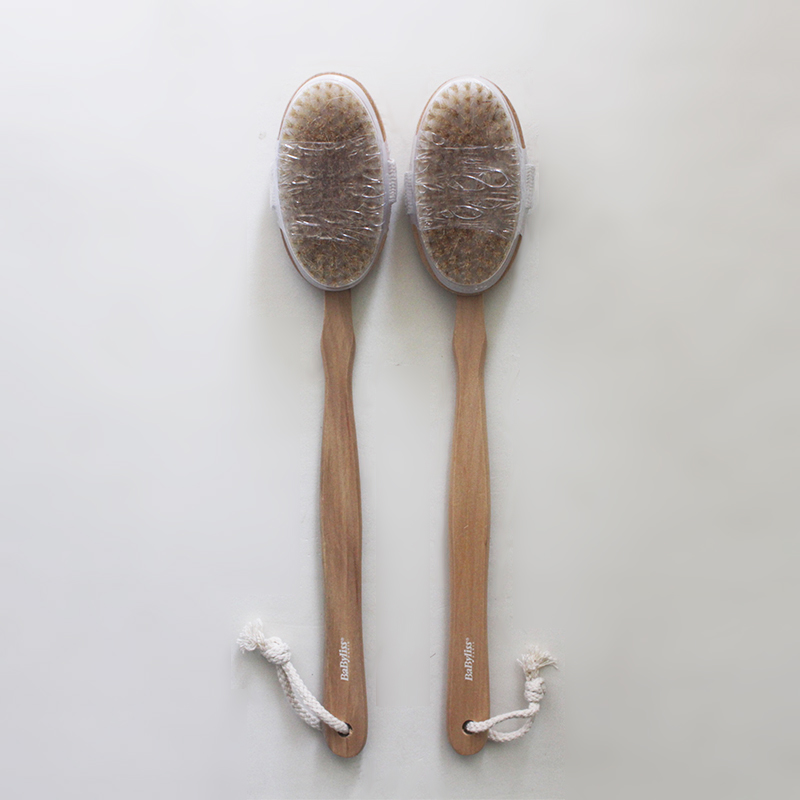 We have many years experience of Shower Massage Brush, bamboo toothbrush, Pig Bristle Shower Brush, Long Handle Shower Brush, pet shampoo, pet toothpaste, dog leash, pet grooming glove, Out door pet feeder, DOG brushing stick and Dog Chew Stick.