Product Description
Product features of Condo Catcus Climbing Scratching Cat House Tree Tower/ Multi-platform Cat Tree With Scratching Posts And Enclosure
Multi-platform cat tree with scratching posts and enclosure
Tiered platforms provide space for your cat to relax, play, and climb
Helps keep your cat from damaging carpets, furniture, curtains, and more
Natural jute fiber scratching posts help keep nails healthy
Neutral color tones fit in with your home`s existing décor
Durable, long-lasting construction
Your kitten or cat will love this cat tree with scratching posts-it combines the benefits of an outdoor tree with the safety of indoor cat furniture. Without going outside, your cat can enjoy the same fun of playing and relaxing on the tree! The cat activity tree is made from highly durable particle wood, wrapped with 400g soft plush finish to keep your cats warmed and cozy,multiple scratching posts are covered by natural sisal ropes which is perfect for your cats to scratch, climb, play and become active. Safety precaution anchored to the wall to prevent tippling over and strengthened base ensure more stability and safety.Easy to assemble with included tools and instructions.
Related products:
Pet Supplies, Pet Brush, Pet Toothpaste,Pet Toothbrush,Bamboo and Wood products, Bamboo Toothbrush, Straw Toothbrush, Shower Massage Brush, Out door pet feeder, Pig Bristle Shower Brush, Long Handle Shower Brush, pet shampoo, pet toothpaste, bamboo toothbrush, dog leash, pet grooming glove and Dog Chew Stick.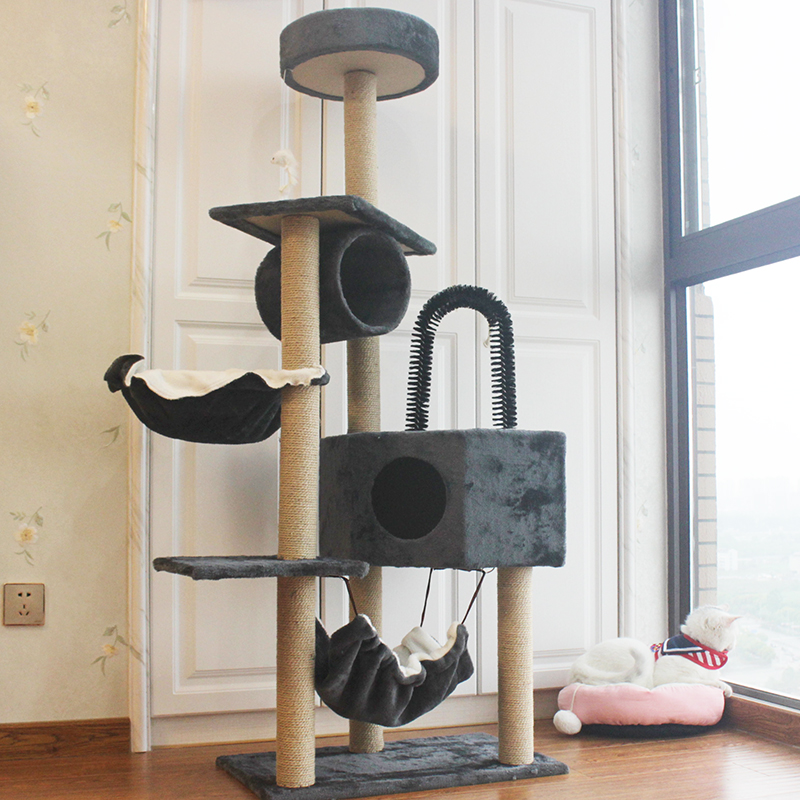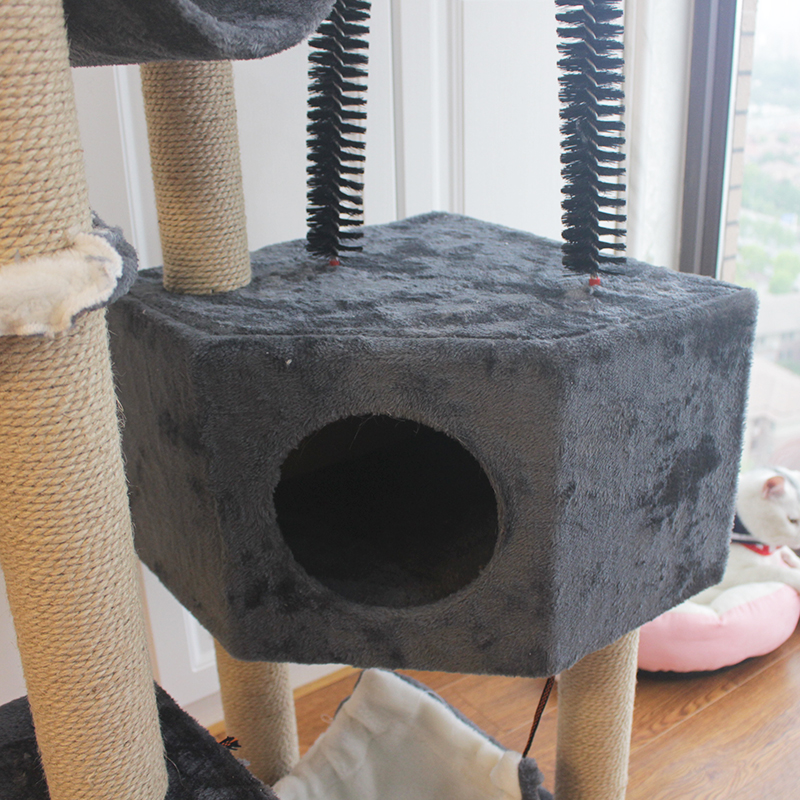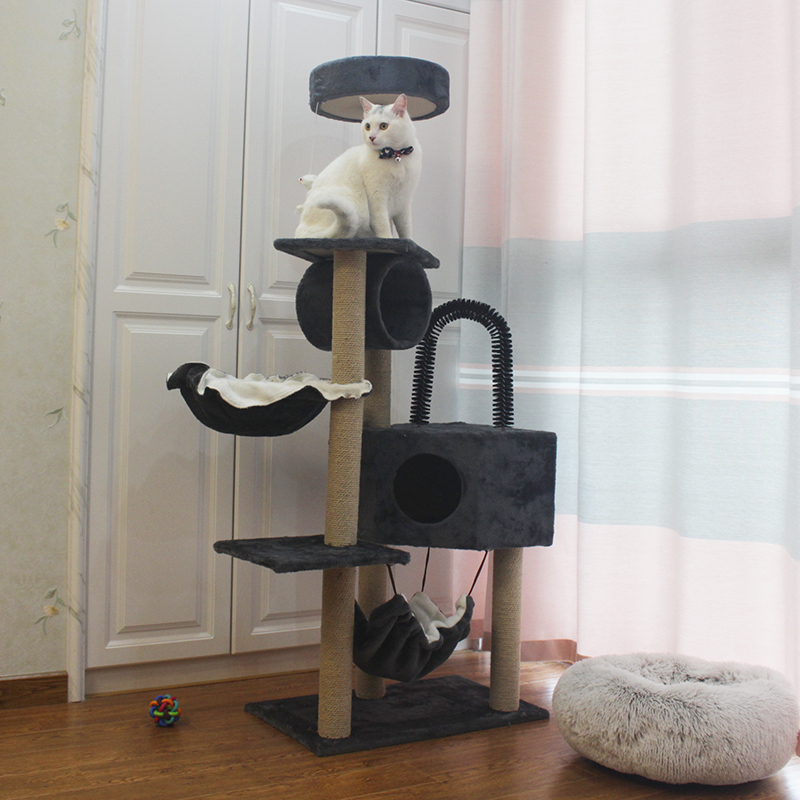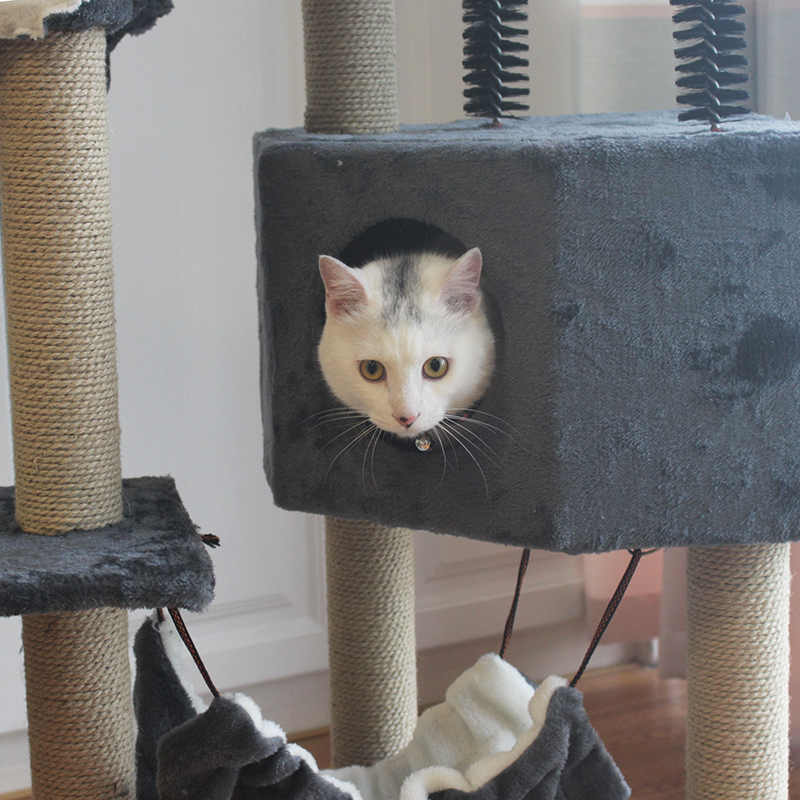 Notes:
· Place the cat tree on a flat floor against wall corner.
· Avoid humidity.
· Keep children away from the cat tree.
· If your cat starts to chew or eat the furry balls or elastic band, please remove the toys and keep them out.