Product Description
Why Silicone Pet Toothbrush Dog Teeth Cleaning Chew Toy?
Dog toothbrush chewing stick thoroughly cleans your pet`s teeth with rigid, double-sided bristles that hit all those hard-to-reach places – even back molars! It`s soft and safe for your dog`s gums, yet firm enough to grind away plaque and tartar.
Our mint-flavored pet toothbrush looks and feels just like a regular chew toy, appealing to your pup`s inner instincts to chew. It`s bite-resistant for maximum durability and features a paw base at the bottom so your pooch can easily hold it on the ground.
Unlike other brushing chews with shallow reservoirs, our dog toothbrush features an extra-deep pocket for holding in contents. Just squeeze in your favorite dog toothpaste at the top and it automatically dispenses to the grooves!
Made from natural rubber and chemical-free, our bristly dog toothbrush is eco-friendly and super easy to wash. Just rinse out the puppy toothbrush with water or put it on the top shelf of your dishwasher for no-hassle cleaning!
Related products:
Pet Supplies, Pet Brush, Pet Toothpaste,Pet Toothbrush,Bamboo and Wood products, Bamboo Toothbrush, Straw Toothbrush, Shower Massage Brush, Out door pet feeder, Pig Bristle Shower Brush, Long Handle Shower Brush, pet shampoo, pet toothpaste, bamboo toothbrush, dog leash, pet grooming glove and Dog Chew Stick.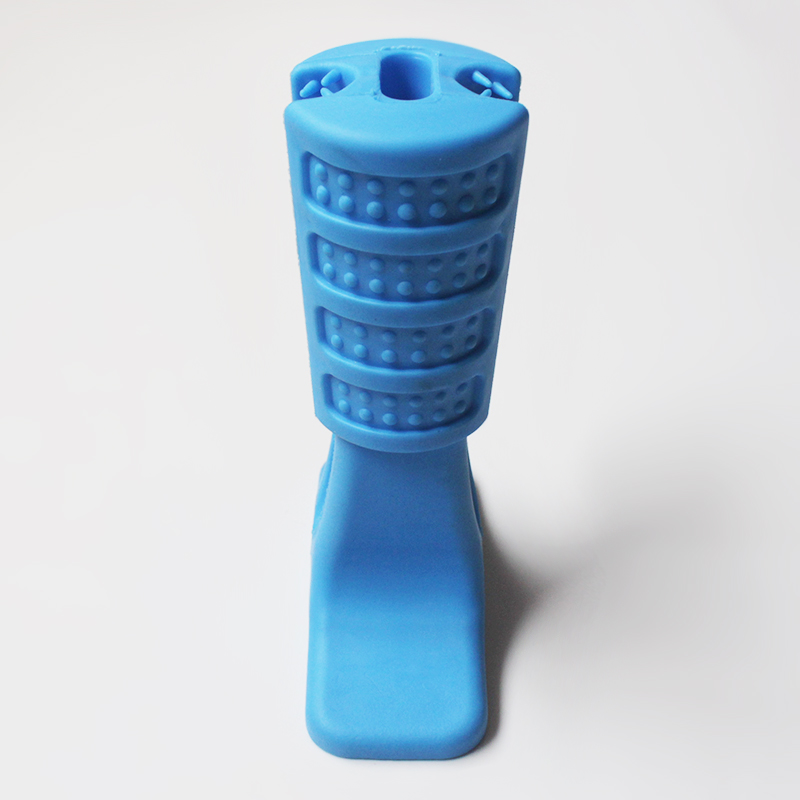 How To Use Dog Brush Stick?
1. Squeeze in your choice of toothpaste into the reservoir from the top of the bite resistant dog toy
2. Let the toothpaste cover into the tank until all the way through
3. Let your doggie chews on it under your supervision for 3 – 5 minutes
4. Wash it and it`ll be ready to use again!