Product Description
Features of Transparent Dog Cat Massage Shower Bath Brush
Dog Massage Bath Brush Made of soft rubber plastic,it is non-toxic and eco-friendly,free from any materials which could cause skin damage.
Pet cleaning grooming gloves:Massage and grooms your pet at the same time,your pets will love it! The shedding hair sticks to the glove,making it easy to peel and throw hair away.
Dog Massage Bath Brush slso can be a massager.When you give your pet a bath,you can massage your pet without hurting their skin to make your pet feel relaxed and improve blood circulation
It's Easy to use. Behind the buckle can be adjusted according to the size of the hand,whether you are a kid,a teenager or an adult,it will deliver the finest of performance by giving out highly productive results by fitting any hand size with great ease and comfort.Wear it on your hand and easily comb the hair out of your pets.
Transparent Dog Shower Glove is Easy to clean. The pet shedding hair will stick to the glove, when the glove collects enough hair,you can peel hair off and throw away easily.And then,simply wash gloves with the soap water and let it air dry.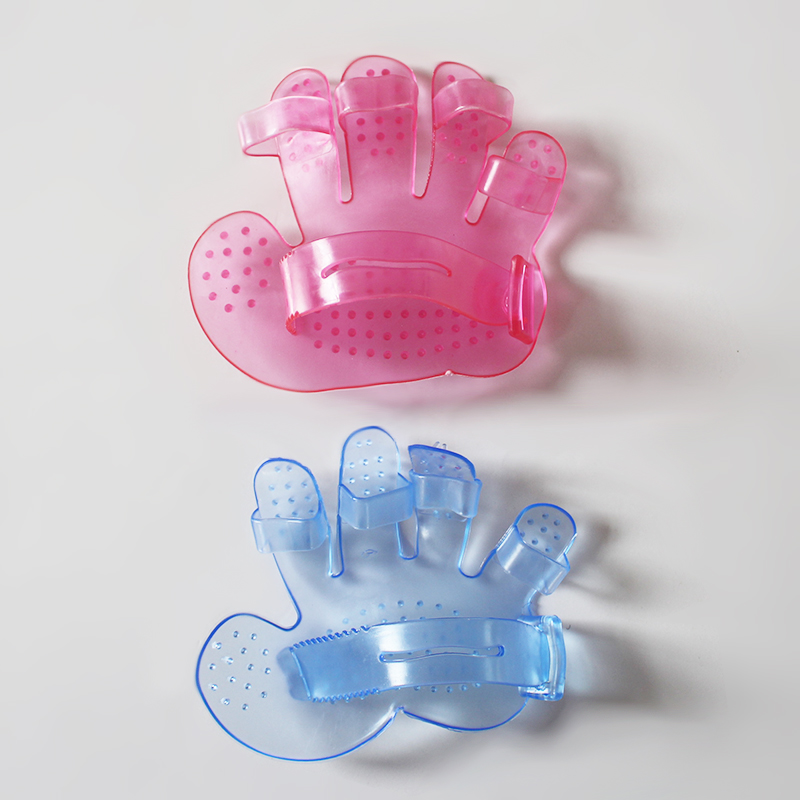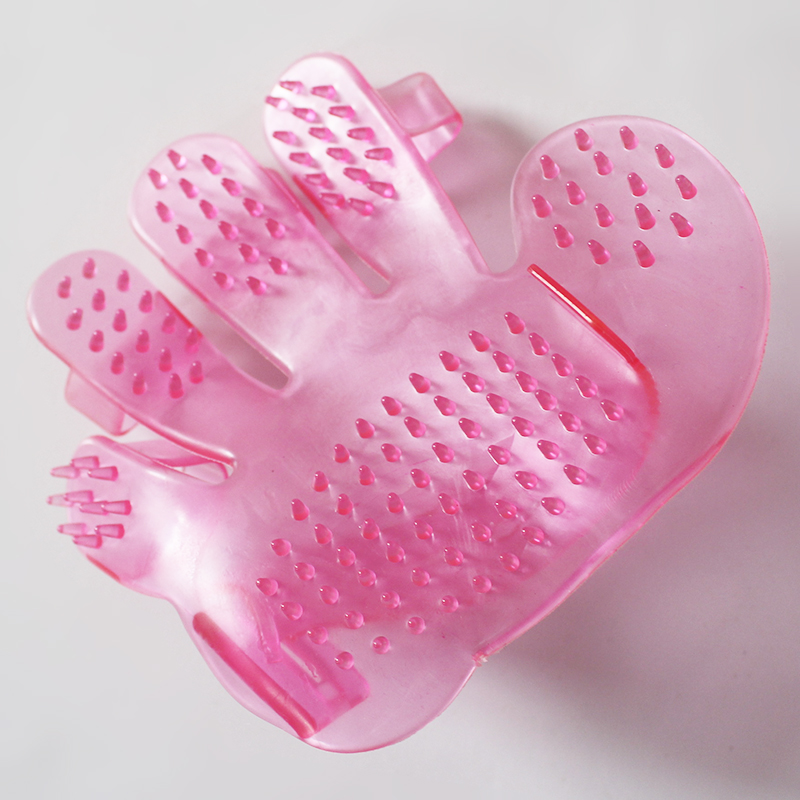 Related pet supplies: Shower Massage Brush, bamboo toothbrush, Pig Bristle Shower Brush, Long Handle Shower Brush, pet shampoo, pet toothpaste, dog leash, pet grooming glove, Out door pet feeder, DOG brushing stick and Dog Chew Stick.